Horoscope for February 2016 for Gemini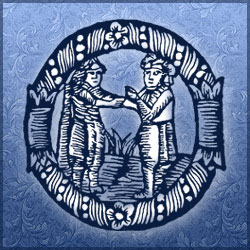 The main theme in February for the Gemini will be training. Gemini will readily absorb any information that will seem to them a little bit important and useful, and then when the time is right, be sure to use it for your own purposes and interests. In February, the Gemini will be very tired, but not so much, just physically as mentally and psychologically. And most of all will tire and upset Gemini abundance of unsolved problems. But do not worry and do not worry! If you wait a bit and be patient, all your problems will be solved necessarily on time, of course, if you are to do at least something to do. Recover spent force and composure Gemini most preferably in your family. In February, the Gemini will get the opportunity to see the wisdom of the old adage: Your house - your fortress. It is your family and native people in difficult moment for you, not only sympathize your problems, but also, if possible, at least partially take over their decision, freeing you from so much excitement and experiences.
February will help Gemini shed light on many unknown points in the relationship with your loved one and to clarify the prospects for the future. Note: as you yourself will be honest with your loved one, exactly as he will be frank with you! This month, you have served your erotic fantasy. While in your love relationship does not come boredom and mutual cooling, urgently think about how to bring them more in the romance and novelty! Lonely Gemini, who have not yet decided on personal life, this month may be faced with a difficult and important choice: either love - or financial well-being. What choice you make depends solely on your main priorities in life, but remember that you cannot compensate for the lack of love or a lot of money or social success, or any other good things of life!
Professional success, which will achieve the Gemini in February, will largely depend not only on how they are competent in their field, but also on how they like your work or not. Gemini who really passionate about your work, this month will be able to achieve it great creative heights and earn the recognition of their merit society, not to mention a large cash income. Well, the Gemini, which only work for wages and do not get pleasure from the process of work, cannot stand in the February competition and will be forced to go on or retraining, or to think about how to change the scope of professional activity. If you will suddenly realize that your constant work is not about what you have dreamed of all your life, do not be afraid to radically change their fate, starting to do something else that you like more and more that matches your natural abilities and talents!
Horoscope for February 2016 for each zodiac sign
Horoscope for February 2016
Horoscope for February 2016 for Gemini