Horoscope for April 2016 for Libra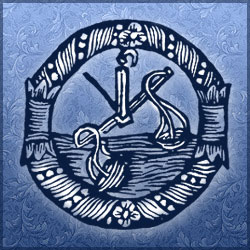 From the beginning of April, Libra will dream of peace and rest and will do everything possible to secure a peaceful and comfortable existence to fend for yourselves all sorts of problems and troubles. It is for this reason, in April, Libra will be quite cautious and prudent in all things, which will be engaged. But, nevertheless, completely avoid problems Libras do not succeed, as they will have to urgently bring to mind the previously initiated business tasks which involve legwork, bustle and excitement. But the Libra was very wise: quickly surround yourself with people who are ready to provide assistance and support to Libra, and to pass on to them most of your problems. Therefore, in April, your luck will largely depend on whether you will be able to gain the right people and somehow get them to take part in your affairs. But as diplomacy, efficiency and ability to build relationships with those around you do not hold, then all you have in the end will be good!
On the love front in April Libra expect light love winning. Libra April promises many new interesting acquaintances that later Libra can translate into a more intimate relationship, of course, if they want it. Libra, who already have a permanent partner, must try not to lose. And there is the risk of such loss, as this month Libra cannot resist the temptation to have an affair on the side of a secret from the partner, and all of the secret, as you know, sooner or later becomes apparent. Remember that your loved one will be able to forgive you anything except treason! In April, a great impact on the privacy of Libra can have their inner circle, with the effect of this can be both good and not so. Listen to the advice that you will give your friends and family, but in no business task do not let them interfere with your personal life - such intervention can have bad consequences for you!
In April, Libra will try to rake up the fire proxy and have it turn out bad. Generally this month Libra will become savvier in business matters, so do not be surprised if you suddenly make a great Libra career breakthrough, or be able to significantly expand your influence in the business. Even for those of Libra, which this month will not focus their attention on the problems of work and finances, April may be marked by large cash profits. Perhaps it will be due to the fact that you will repay the loan with interest, of which you have forgotten or boss will appreciate your ability, and decides to move you to the position with a higher salary. At the same time, in April, you have to be extremely careful, investing in a business, or making expensive purchases. If you show carelessness and rely on luck wherever you need to be extremely careful, you can comprehend the monetary losses that you might well have been avoided if there were less trusting!
Horoscope for April 2016 for each zodiac sign
Horoscope for April 2016
Horoscope for April 2016 for Libra